Nubia natural skincare concept design highlights it's premium product quality, rich aesthetics, and natural ingredients in a beautiful, modern packaging.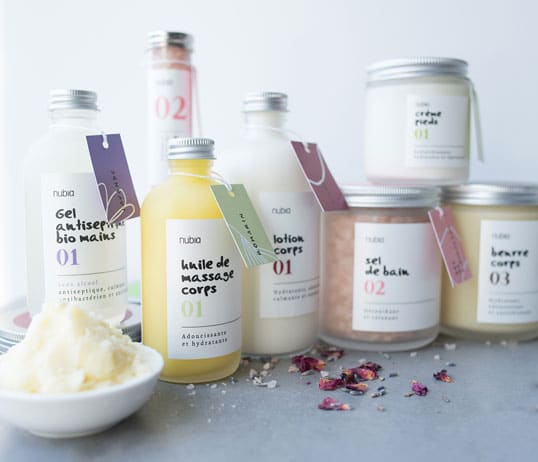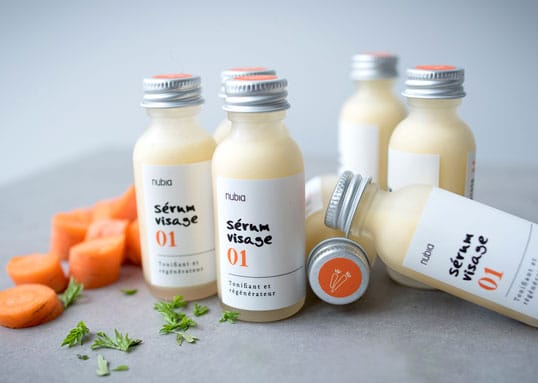 Canadian designer Alex Nereuta adds a distinctive touch of subtle, pristine shades with soft hues. It creates a brand association which conveys the purity and quality of ingredients, as well as premium product association.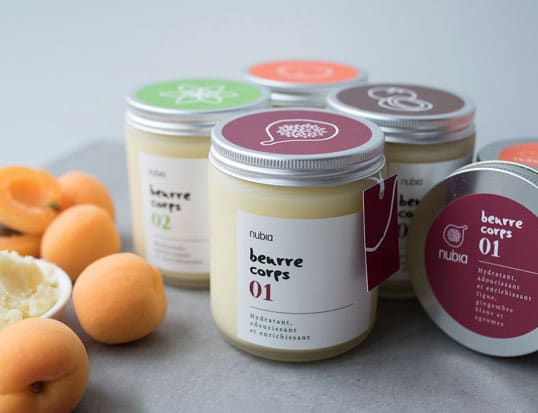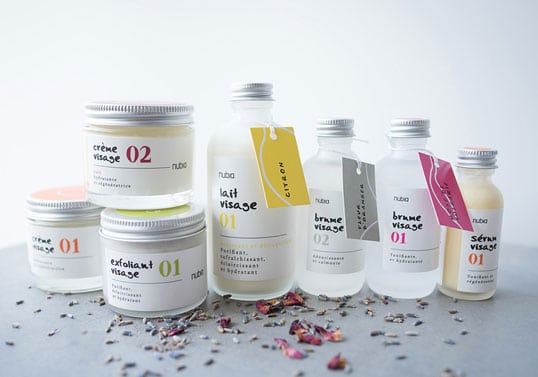 "It's not every day that you come skincare products you also want to eat." – says Nubia's media spokesperson and marketing head. The company launched their new skincare line with hand-made beauty products in Montreal sourcing all-natural (and often organic) ingredients for your face and body.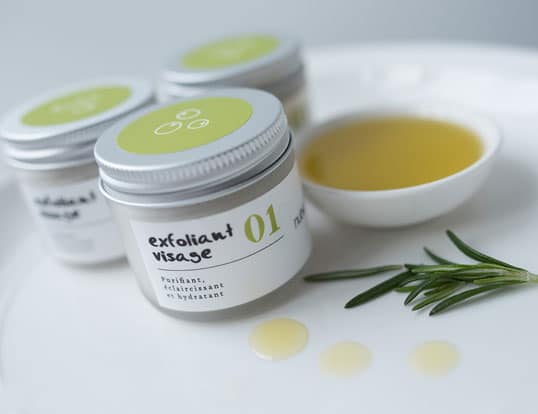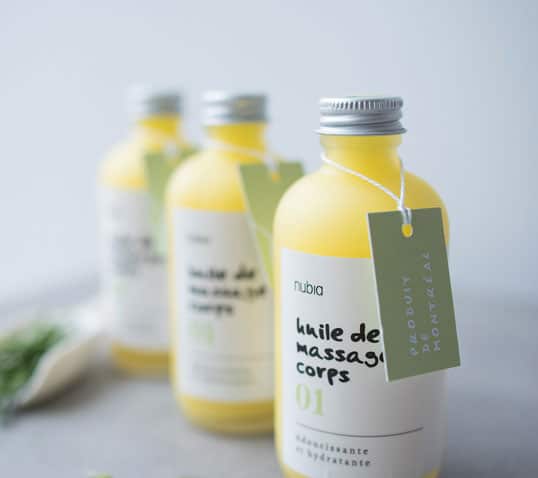 The new, aware customer in their late 20's or more, have found the brand appeal hard to resist. In today's world of pollution, harsh chemicals, and oxidizing products, Nubia stands out. Not only are they high-quality products, the company does its bit for social/ environmental factors.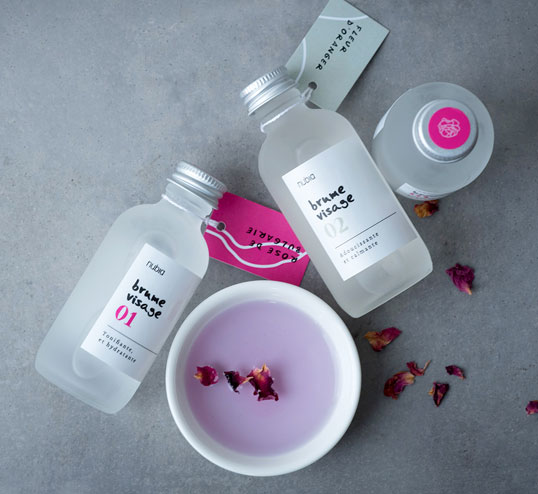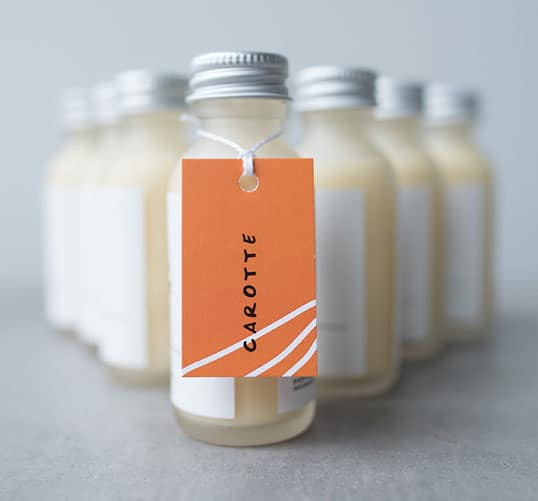 The packaging is suitably high-end, with tactile patterns and cheerful colors adding a custom, personalized touch of warmth. The ingredients are clearly highlighted – which means the brand has nothing to hide, and is proud of their product associations.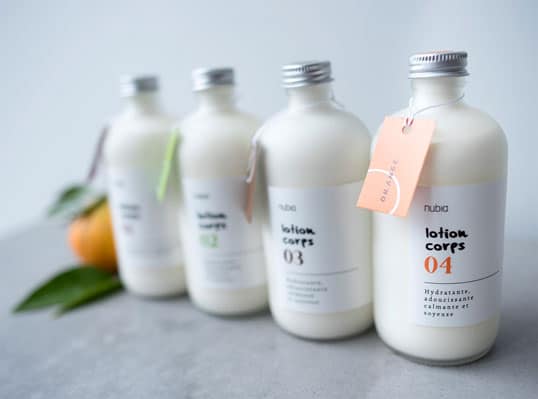 Choice of modern finish to the lids, and font on the labels, round off a great design.